AnnieMac Employees Collect Donations on South Street in Philadelphia for BreastCancer.org
Mar 24, 2016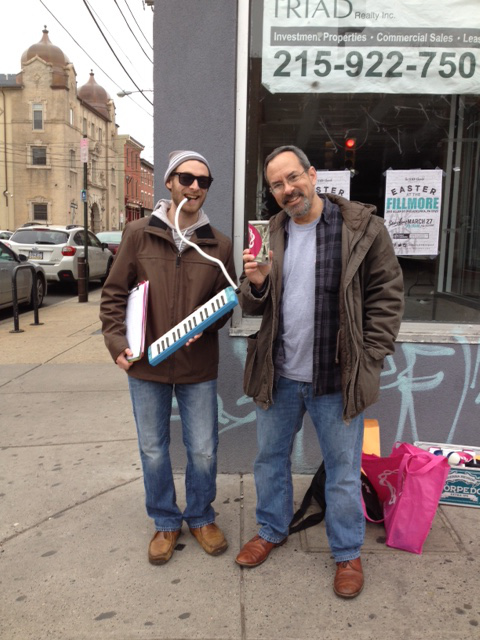 On April 10, a team from AnnieMac Home Mortgage will participate in the Philadelphia Love Run Half Marathon. They're raising money for Breastcancer.org on behalf of Courtney Brinkert — the sister of two AnnieMac employees, who is fighting breast cancer. Breastcancer.org is  a nonprofit based in Ardmore, Pa., dedicated to providing accurate and up-to-date information about breast cancer prevention, diagnosis and treatment.
In the lead-up to the race, individual AnnieMac employees are conducting fundraising efforts of their own. Graham Brinkert, Courtney's brother, and Tom Joyce recently went to South Street in Philadelphia to collect donations for Breastcancer.org. Tom and Graham said they were touched by the generosity of the many people who donated. They said a number of people told them about how breast cancer had affected their own lives — personally or through a family member. As far as they were concerned, that underscored the importance of nonprofits such as Breastcancer.org.
They also said that they appreciate the generosity and support of the South Street Headhouse District in allowing them to request donations at that location.
See the #TeamCourtney fundraising page here:
http://support.breastcancer.org/goto/teamanniemac