AnnieMac Listed Among Top 100
Mar 22, 2016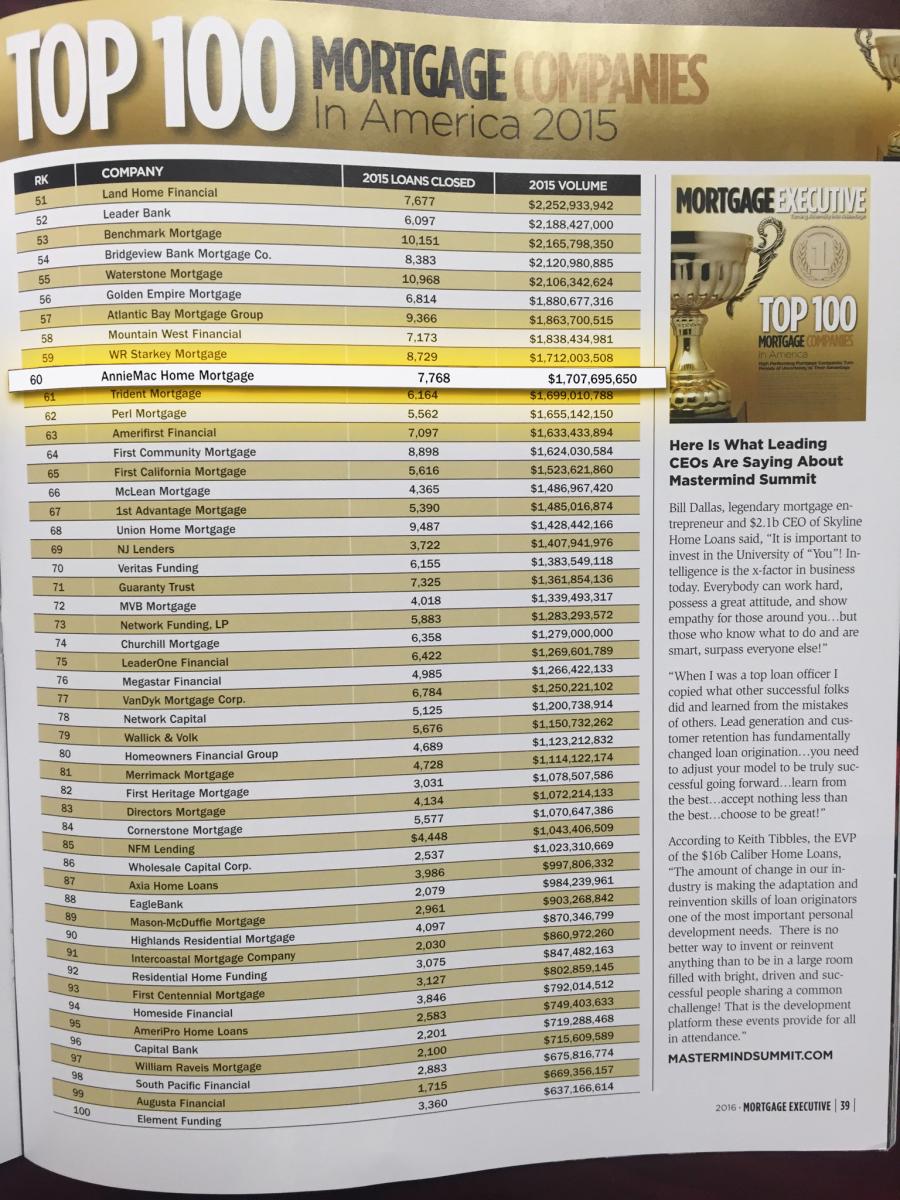 The Spring, 2016, issue of "Mortgage Executive Magazine" lists AnnieMac Home Mortgage among its Top 100 Mortgage Companies in America for 2015.
According to the magazine, the purpose of the list is to showcase the nation's top 100 closely held mortgage companies and publicly traded banks as ranked by their total yearly mortgage volume. The article notes that this is a time of great economic uncertainty, and commends the firms that made the list for their ability to turn that uncertainty to their advantage.
"'Mortgage Executive Magazine' seeks to recognize and celebrate the service, dedication and hard work that mortgage originators, managers and executives put into building their companies and serving their clients," the article states.