Congratulations to Marc Zitelman for Being Recognized as a Top Mortgage Lender
Aug 5, 2016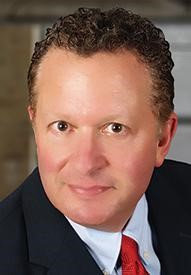 Top Agent Magazine has recently recognized Marc Zitelman as a Top Mortgage Lender.
Marc said he's proud of the distinction, but he believes that the entire AnnieMac team shares in it.
"I would like to express my gratitude for the help you have given me in reaching this pinnacle of my profession since joining AnnieMac last November," Marc said.
The magazine, which showcases some of the most successful mortgage originators in the industry, features a page-length profile about Marc. It describes his background as a business owner and consultant before he got involved with the mortgage industry, and how he uses his home base in Montgomery County, Md., to originate home loans in Maryland, Virginia, the District of Columbia, Delaware and Florida.
The profile also goes into his community outreach work, which includes various causes including Toys for Tots, food drives and neighborhood improvement projects. But according to the profile, his favorite volunteer work involves teaching financial literacy to middle school students.
Marc said he appreciates the extent to which AnnieMac has contributed to his success.
"From my initial inquiry, discussions, on-boarding and continued training, the entire family at AnnieMac was supportive, encouraging and truly interested in my success and well-being —professional and personal," he said. "And that support still continues unabated. At all levels, there is no one in the company that I feel I can't reach out to for any reason."  
For more information on Top Agent Magazine, click here.