Congratulations to The Mortgage Company
Apr 21, 2016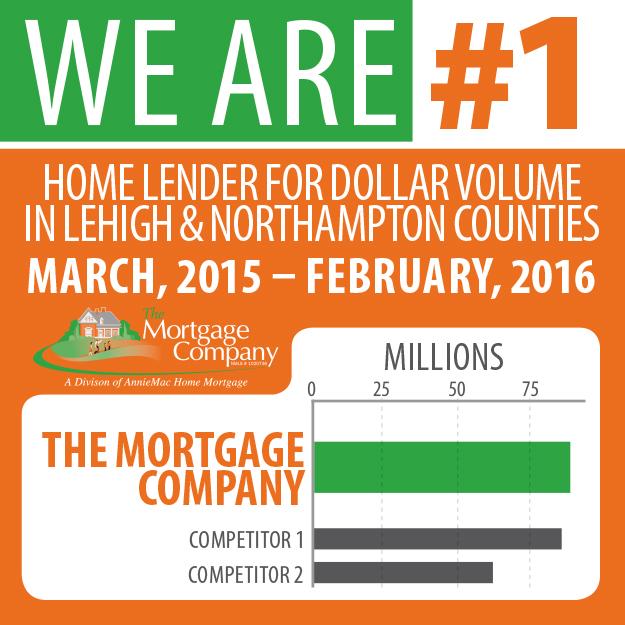 A modern-day re-enactment of the David and Goliath story is playing out in Eastern Pennsylvania.
Recent industry reports have AnnieMac as the number one home lender for dollar volume in Lehigh and Northampton counties for March, 2015, through February, 2016, and beating out some well-known industry giants. 
Congratulations to Steve Stelzman and Mike Bower's branch on this monumental achievement!  It's no wonder they've been voted Lehigh Valley's Best Mortgage Company for 5 years running.