Help Homeless Moms and Babies through HomeAid Colorado's Essentials for Young Lives Drive
May 9, 2016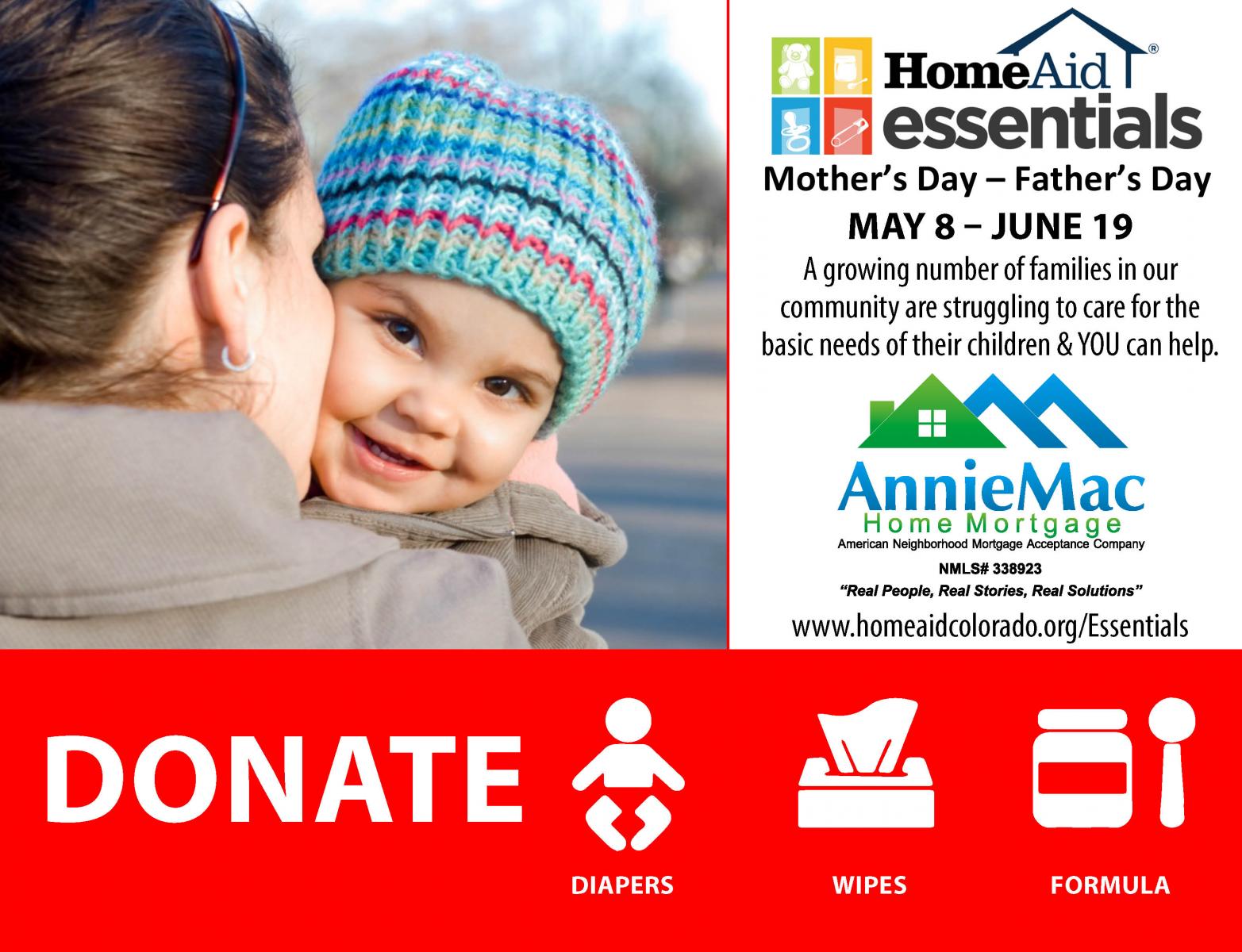 Did you know that women with children are among the fastest growing segments of the homeless population? For many of these families already struggling to make ends meet, necessities like diapers, wipes and formula can be simply unaffordable. In honor of Mother's Day, we invite you to take a moment of your time to help homeless mothers and their babies by participating in HomeAid Colorado's Essentials for Young Lives Drive.

In support of the Drive, we are collecting diapers (sizes newborn and up), wipes, and formula from May 8th – June 19th. Please help us make a difference!

Simply bring your donations to AnnieMac Home Mortgage, 950 S. Cherry Street Suite 215 Denver, CO from 8:30am to 6:00pm, and place them in the donation bin. HomeAid Colorado will distribute all donated items to local nonprofit organizations serving homeless families and young children.

Contact Michael Sherer with any questions at 720-639-8990, or msherer@annie-mac.com. For more information about HomeAid Colorado, visit homeaidcolorado.org/essentials