Three AnnieMac LMOs Named Among Top 1% in Nation
Apr 12, 2016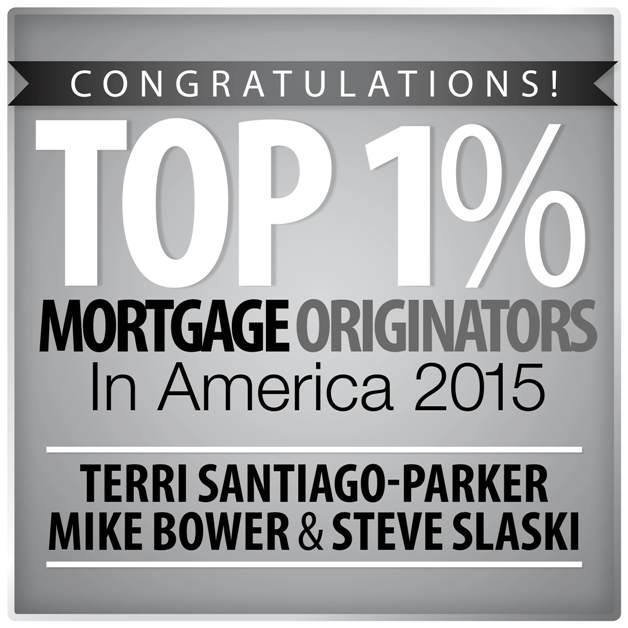 "Mortgage Executive Magazine" recently released its list of the Top 1% Mortgage Originators in America for 2015. And it includes three Licensed Mortgage Originators from AnnieMac — Terri Santiago-Parker, Mike Bower and Steve Slaski.
The magazine began compiling a list of the top 100 mortgage originators in 1995, and expanded the rankings to the top 1% in 2011.
The minimum eligibility criteria are a total "personal" production of at least $30 million in 2015. The entries cannot include loan volume of associate originators or junior originators that earn a commission on the same loan files.
According to Mortgage Executive, the magazine "seeks to recognize and celebrate the service, dedication, and hard work that leading mortgage professionals put into serving their clients during the home loan process."